Financial Wellness Programme
The programme consists of a series of face-to-face seminars/ webinars and resources for employers...
https://www.ifec.org.hk/web/common/images/programmes/financial-wellness-programme-en.jpg
youtube
Programmes
Activities
Article
21/03/2022

Financial Wellness Programme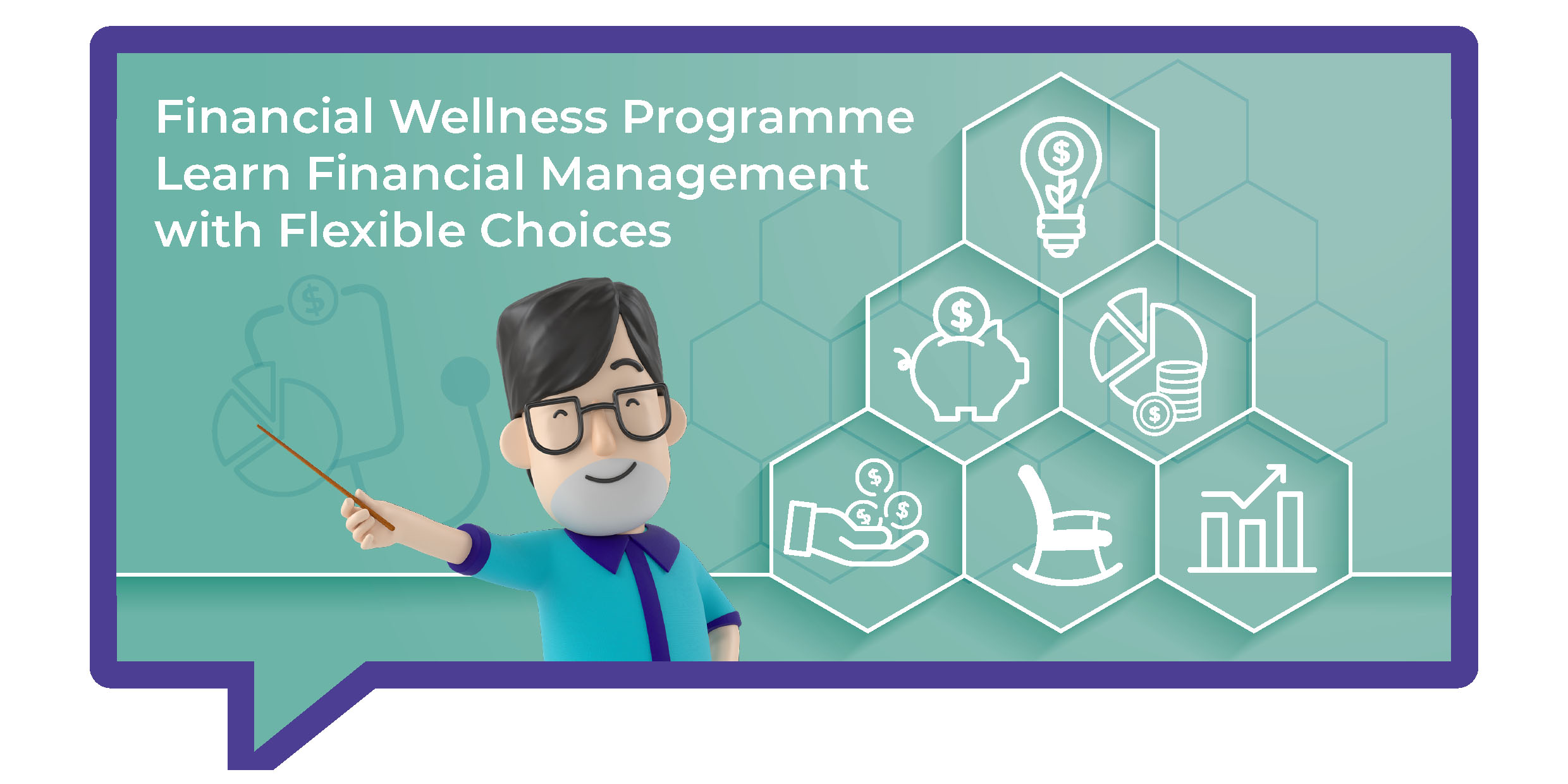 The programme consists of a series of face-to-face seminars or webinars and resources for employers to choose from according to the needs of their employees.
Seminars
Format: Face-to-face seminar or webinar
Duration: About one hour
Topics:
Topics
Content
Target
Do's and don'ts of money management

Common fallacies of financial planning
Do's and Don'ts of managing your money in different aspects (including budgeting, saving and investing, credit, etc.)
Introduction of money management tools

Younger staff
The ABC of investing

Investing Q&As, such as:

How to assess if you are suitable for investing
What should you invest in as a beginner?
How to diversify your investment portfolio

Behavioural biases in investment decision making

Staff who are beginner investors
Parenting and money

What should financially smart child be able to do at different ages?
Giving pocket money
Teaching children to set a financial plan
Walking the talk

Staff with young children
Understanding my life insurance policies

How to calculate insurance coverage
Choosing the right type of life insurance
Reading the sales documents
Transferring a life insurance policy

All staff
Starting my retirement plan

Factors affecting your financial needs in retirement
Six basic steps in retirement planning
Common financial products used to prepare for retirement

All staff
Managing my retirement fund

Financial challenges for retirees
Managing and reviewing changing expenses
Investing during retirement
Protecting and distributing personal assets

Staff retiring in a few years
Toolkits
Toolkits of different topics are provided as extended learning resources in addition to the seminars. Employers are encouraged to share these self-learning toolkits with employees via e-newsletters or the intranet.
Online Money Management Toolkit - This set of online money management tools and action checklists can help employees attain different financial goals.
Retirement Planning Toolkit - This toolkit assesses employees' readiness for retirement and introduces basic steps in retirement planning with action checklists.
Interested organisations are welcome to contact us at info@ifec.org.hk for more information.