Financial Literacy Strategy in Hong Kong
Financial education is a process intended to increase the financial literacy level of people...
youtube
21/6/2019

Background
Financial education helps personal well-being
Financial education is a process intended to increase the financial literacy level of people. With improved financial literacy, they can manage their money better, and thus financial education helps improve their financial well-being.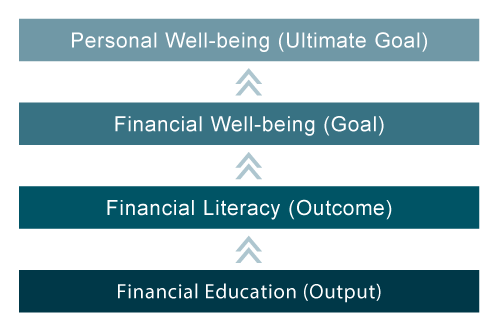 Many socio-economic issues, which impact people's overall well-being, can be exacerbated by their poor money management. Through financial education, people can become more capable to manage money and are in a better position to deal with these issues. Hence, the ultimate goal of financial education is to help improve people's overall well-being.
Financial well-being
"Financial well-being can be defined as a state of being wherein a person can fully meet current and ongoing financial obligations, can feel secure in their financial future, and is able to make choices that allow enjoyment of life."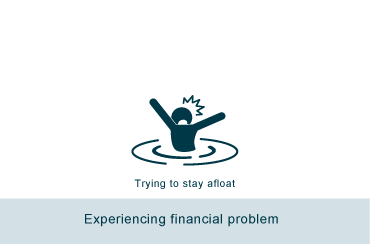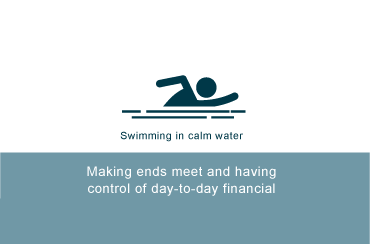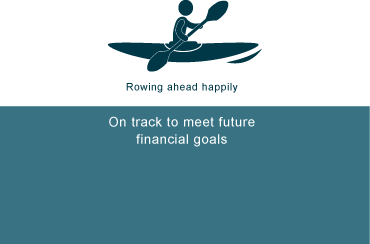 Financial literacy as part of socio-economic policies and initiatives
Public policies and initiatives generally aim to help improve people's well-being by addressing specific socio-economic issues. If the financial literacy of the targeted segment is factored in when developing these policies and financial education is integrated into the corresponding initiatives, the effectiveness and sustainability of these policies and initiatives can likely be enhanced.
Financial literacy and socio-economic issues in Hong Kong
The following policy areas that could benefit from an increased financial literacy level of Hong Kong people have been identified.
Low-income families
Hong Kong's wealth gap is at a historic high. In 2017, the poverty rate stood at 20.1%. With government policy interventions to help low-income families, such as recurrent cash interventions, the poverty rate dropped to 14.7%. However, even with these cash interventions, lowincome families still need to be meticulous when managing money in order to make ends meet.
Improving financial literacy can help low-income people become more self-reliant, reducing further burden on public expenditure. For those who are also parents, if they have the proper financial skills and attitudes to manage their limited household income well, they can act as a good role model for their children. This would help encourage asset building by their children, providing them with a roadmap for upward mobility and ultimately help reduce intergenerational poverty.
Youth development
Financial independence, considered as one of the building blocks of the government's youth development strategy, is correlated with home ownership. However, the escalating cost of housing has discouraged many young people from planning for their future. Research indicates that 58% of young adults feel that their social mobility has worsened when compared to their parents. Feeling frustrated over their future, they are disincentivised to plan ahead, with many adopting a "live for today and let tomorrow take care of itself" attitude. In addition, being propelled by easy credit and consumerism, many young people are increasingly turning to the support of parents/grandparents. Looming debt issues may be on the horizon.
Financial education can help instil a more positive mindset among young people. With the appropriate financial attitudes and money management skills, young people can establish and work towards their life goals. Some simple changes in their habits can help them exercise control over unnecessary spending, increase their savings, build assets and achieve financial independence.
Ageing population
A growing elderly population and longer life span of people have led to an increasing demand for public healthcare and social welfare in Hong Kong. The dependency ratio is worsened not only because of an ageing population, but also due to a decline in the youth population segment. Currently, only 34% of the population are confident that they have financially planned sufficient funds for their retirement and 84% of retirees rely on their family members as one of the sources of income during retirement. The resources and support required by the elderly are expected to increase the burden on society, which may be difficult to sustain in the long run.
Financial education can help future generations of retired people to be more self-reliant. With the appropriate financial skills and attitudes, they can better plan for their and their spouses retirement and utilise the different retirement pillars. This could reduce their need to depend on family members and social support.
Scams and fraudulent activities
The rapid development of mobile technology and social media has led to increasing risks of investment scams and other fraudulent activities. In 2017, over 7,000 deception cases occurred, almost doubled the number of cases a decade ago and causing over $200 million (10-fold increase over 2017) in financial losses. As Hong Kong has an active retail investor market, fraudsters can easily lure victims to investments such as Initial Coin Offerings (ICOs), pre-IPOs and loco-London gold, claiming that these investments can generate high returns with low risks. Many financial consumers who want to get quick money are also prone to financial loss caused by loan intermediaries, unscrupulous sales practices or misrepresentations of financial products.
Prevention is better than cure. Financial education can help people, especially the more vulnerable and less literate groups, to be more alert to frauds and safeguard themselves against investment scams and malpractices.
Financial inclusion
Financial technology (Fintech) has brought about many benefits including improving financial inclusion in some areas. It can provide financial consumers easy access to affordable credit, convenient remittance and global shopping. However, this also encourages inadvertent spending and consumerism. The evolution to a cashless society is also changing children's understanding and attitude towards money, leading to loose money management practices among younger generations. Fintech may also cause financial exclusion for others. The emergence of virtual financial services and reduced accessibility of physical outlets may exclude users who rely on branches to carry out their financial transactions, such as people who are less literate or tech-savvy.
Raising financial literacy can help these people embrace the changing landscape and enjoy the benefits that Fintech brings. Financial education can also help people build a healthy money management attitude while riding on the convenience of technological advancement.
Housing
Buying a flat is one of the top financial goals for many Hong Kong people. The surge in property prices has outpaced income growth over the past years. A household, on average, needs to save about 19 years of income to buy an average-priced flat, rendering Hong Kong's housing the least affordable in the world. The desire of owning a home preoccupies many young adults and even their parents. To many, this has an adverse effect on how they view and manage their finances. Irrational financial choices may eventually impact the stability of the economy. Even for those who can afford the down-payment, mortgage expenses take up a sizeable portion of their household income. Interest rate rises and volatile economic environment pose further threats. If property prices fall, the high gearing levels of many mortgage loans will be exacerbated causing negative equity. Rental increases have also outpaced the median income growth of households, impairing those who seek other housing arrangements.
Financial education can help people better evaluate the total costs of housing and assess the impact of external economic factors. With higher financial literacy, they may be able to make more informed and rational decisions before committing to any housing options that require significant and longterm financial obligations.