Budgeting for home renovation – 6 tips to avoid pitfalls
It's time to give the Chin's apartment a new look! Apart from seeking inspiration from the homes....
/sites/web/common/images/blog/mr-chin/how-to-avoid-renovation-pitfalls.jpg
youtube
Blog
Blog: author: mr chin
Blog: financial tips
Blog: tools and resources
06/07/2018

Budgeting for home renovation – 6 tips to avoid pitfalls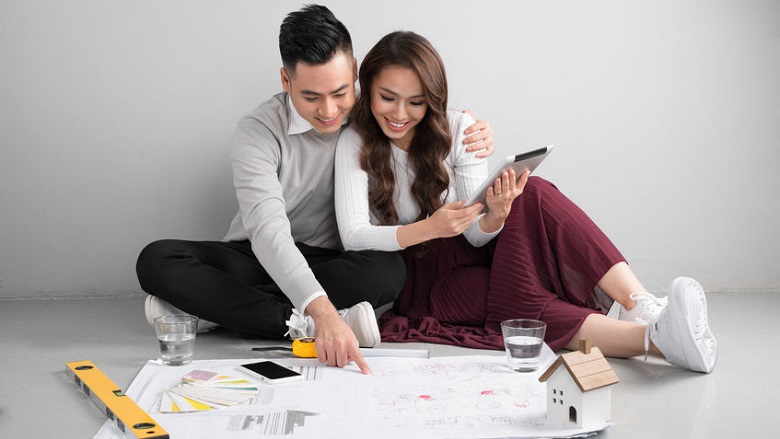 It's time to give the Chin's apartment a new look! Apart from seeking inspiration from the homes of our friends, we also did a lot of online research. If we are not careful, refurbishing even a small home could cost a fortune – especially if the pitfalls are overlooked, ending up with disappointment, unhappiness , and even a huge debt.
The never-ending renovation expenses
Renovation projects are infinitely costly because of the procedures involved: the carpentry, electrical work, paint job, just to name a few, adding more expenses to your budget, and likely to involve differentvendors such as interior designers and technicians . However, as a homeowner, the biggest problem of all isnot knowing your budget or what you want to achieve.
For example, you may want an open kitchen to give a more airy and spacious look to your place, but the older folks may argue that an open kitchen will affect the fengshui. So make sure you thoroughly discuss your planswith your family beforehand to avoid wasting time and money.
Develop a budget first
Creating a better and cosier home for your family should be an exciting thing. If you want to avoid a costly disaster, use the Chin Family's "House Renovation Budgeting Worksheet" to create a budget for the renovation project, understand all items and expenses involved, so that you will know what to expect. Meanwhile, you may also want to take a look at the 6 tips below to help you stay away from oversights.
1. Understand what you and your family need
The opinions of your decorator are important, but the renovation project should always be affordable and what you and your family ultimately want. Stick to your guns and don't let others persuade you otherwise. Keep an open dialogue with your decorator – this will help him/her to meet your expectations and project within budget.
2. Set an overall budget limit
You can't have your cake and eat it too. So make a clear list using the "House Renovation Budgeting Worksheet" to set a budget limit;. any "nice to haves" will be checked off the list once the budget limit is reached. For instance, if you spend most of your time hanging out in your bedroom rather than cooking in the kitchen, you should spend more of your budget on your bedroom instead of the kitchen. Bear in mind that repair and home renovation costs may creep up every now and then, do make sure your budget is flexible!
3. Compare quotations
A lot of people go with decorators recommended by friends or families, thinking it's a safe bet. Truth is, renovation projects are costly , and it's always a good idea to compare quotations and reviews of different vendors before making any final decisions.
4. Know the market price
When it comes to wooden tiles, for example, ply wood and solid wood may look similar, yet they differ vastly in price. To avoid any mishaps or miscommunications with your decorator, go shoping for these materials with him/her to learn about the prices of different options and indicate your preference clearly.
5. The hidden terms
Before signing any contract for the project, always check the clause and conditions carefully for unfavourable terms hidden within them. Go through the contract line by line, , ask questions, and check the date of completion and terms of compensation. The contract should also state the procedures and materials details, such as the brand and model.
6. Pay instalments
Anything that involves the exchange of money should be clearly recorded. Don't pay more than 10-20% of the total project cost as deposit, and it's preferable to pay in 4 or 5 instalments according to the project's progress. Custom-built furniture should be paid upon delivery, and the project's remaining balance should only be settled after you have examined the fit-out and are satisfied.
Save money by going green
As a matter of fact, you may also consider going green during the home makeover. Using environmentally friendly materials that contain less chemicals is good for your health and the environment. In your flat's design, by making use of natural light, less unnecessary lighting fixtures, and facilitating ventilation, not only can you save on utility bills, but also help protect the environment by reducing your carbon footprint