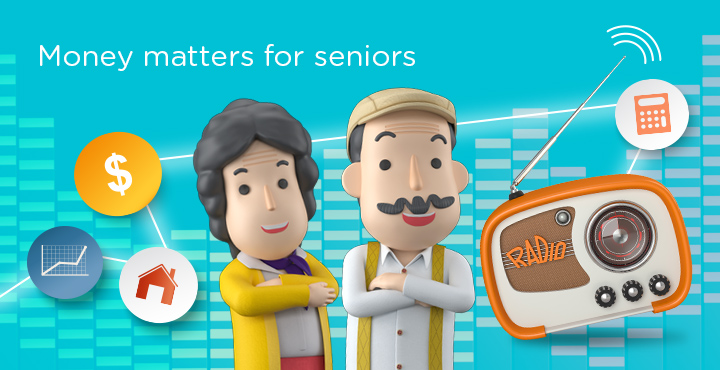 Some people think that discussions about money can be awkward and do more harm than good in friendships. But often, our family and friends are available resources that we can tap on to expand our knowledge, obtain different perspectives and learn from the experience of others.
In addition to your network of support, we have collaborated with RTHK Channel Five to produce and broadcast a 26-episode programme called "Money matters for seniors" aimed to help seniors better manage their retirement savings and achieve financial well-being. The programme covers a wide range of important and practical matters relating to money management. These include investment, insurance, retirement products, frauds and scams, financial technologies and other common concerns in retirement. The series forms part of the "Elderly Programme" (second semester of the 2018-2019 year) developed by RTHK in conjunction with the Elderly Commission. It will be broadcast at 8:30 pm every Tuesday and rerun at 5:30 pm every Saturday from 28 August on RTHK Channel Five.
The audio clips which can be accessed from this section are provided by courtesy of RTHK.
21 March 2019